YOUR SYSTEM SUPPLIER FOR INDUSTRIAL COATINGS
KANSAI HELIOS offers all coating systems from a single source – optimally matched in terms of color tone, gloss level, surface finish and aging properties. Various systems are used for the horizontal coating of an object, a machine or a vehicle.
The system coatings at a glance
Liquid coatings
Powder coatings
KTL
Gellac
Adhesives and sealants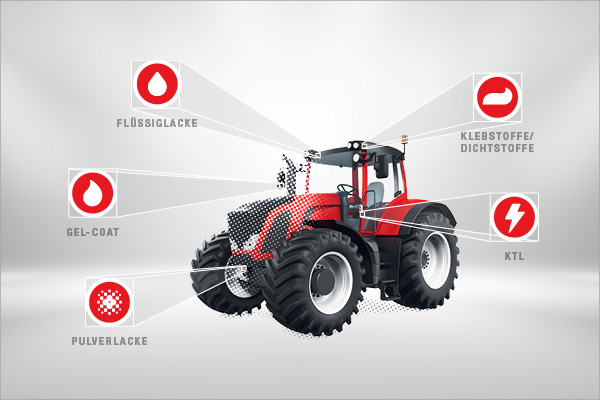 In horizontal coating, different coating systems are applied side by side on different substrates and components. With decades of experience in the production of industrial coatings, we know our customers' requirements in detail.
You can find more information
here
.